Ronin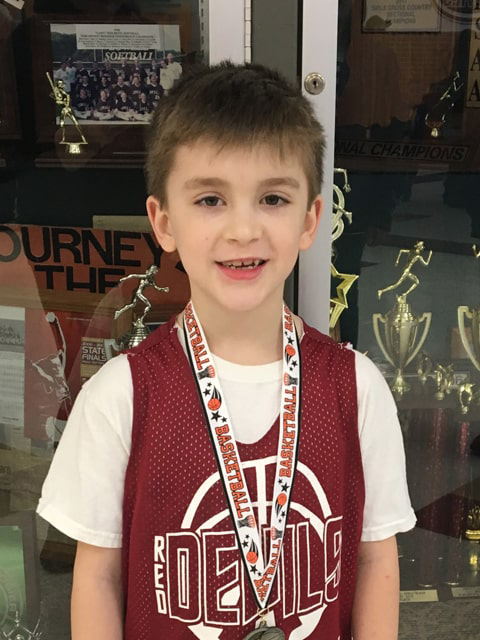 In September 2011, our bubbly and cheerful 16 month old son became pale and overly exhausted in what seemed like overnight. I made him an appointment with his pediatrician, and the morning I took him in, he woke up with bruises all over his little body. His pediatrician ordered blood work right away as he knew something was wrong. We were sent to Chicago that night and Ronin was diagnosed with Acute Lymphoblastic Leukemia (ALL). He started treatment the next day at Children's Memorial Hospital (Lurie Children's) , along with surgery to put in his PICC line. Chemo was in full force, Ronin lost his hair, had numerous fungal infections, gastrolienal issues, blood and platelet transfusions, isolation and we spent many days and nights at the hospital.
Ronin's protocol was changed, from high risk to very high risk, due to the fact that he was not in remission after 28 days of chemo. We were heartbroken but kept on powering through. He reached remission on day 68, and he was able to start the next phase in his treatment plan. The next 8 months were filled with intense chemo, but Ronin continued to show his strength in all of this!
In September 2012, Ronin started the final phase of his treatment, maintenance. This would last for the next 2 and a half years. Daily chemo and steroids at home, and once a month, we would head up to Chicago for infusions and a spinal tap. His hair started to grow back, he started to gain weight, and he was enjoying life again. While the fight was far from over, we could finally step outside and enjoy the fresh air a little bit more. Ronin's last day of chemo was on February 24th, 2015 when he was 4 years old. It was the best day ever! We asked him what he wanted to do to celebrate, and he said "go to the zoo and go to Olive Garden". So that is what we did! We celebrated with our family and friends.
Ronin is now 8 and in 3rd grade. Some of his favorite things are his stuffed animals, soccer, basketball, legos, reading books about animals, his cousin Reese and his dog Drago. He wants to be a veterinarian when he grows up.