Ekaterina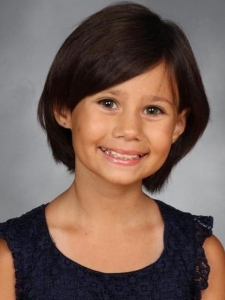 On a random Tuesday afternoon in November while a typical 8 year old is in the second grade, our daughter Ekaterina was in a CT scan that would reveal that she had a golf ball sized tumor in her brain.  Ekaterina was diagnosed with Medulloblastoma (brain cancer) on November 4th, 2015. And the journey of pediatric cancer began for our little normal family of 5.
The beginning of her treatment began with a 15 hour brain surgery, followed by a port placement surgery, an 18 day PICU stay, in patient physical therapy & rehab and 6 weeks of proton radiation to our baby's brain.  These things seemed very difficult at the time, but none of them prepared us for the two year journey to cure our daughter.  Chemotherapy proved to be the most excruciating part of Ekaterina's treatment plan.
Fast forward 3 years, we have our daughter with us which is so much more than some parents can say.  She is the light of our life and we would not change our choices to care for her in the way that we did and take on the additional expense to make our family's journey just a tiny bit more convenient.  Advocating for better, less disruptive care is something we feel very responsible for.  No family should worry about the financial devastation that IS pediatric cancer.